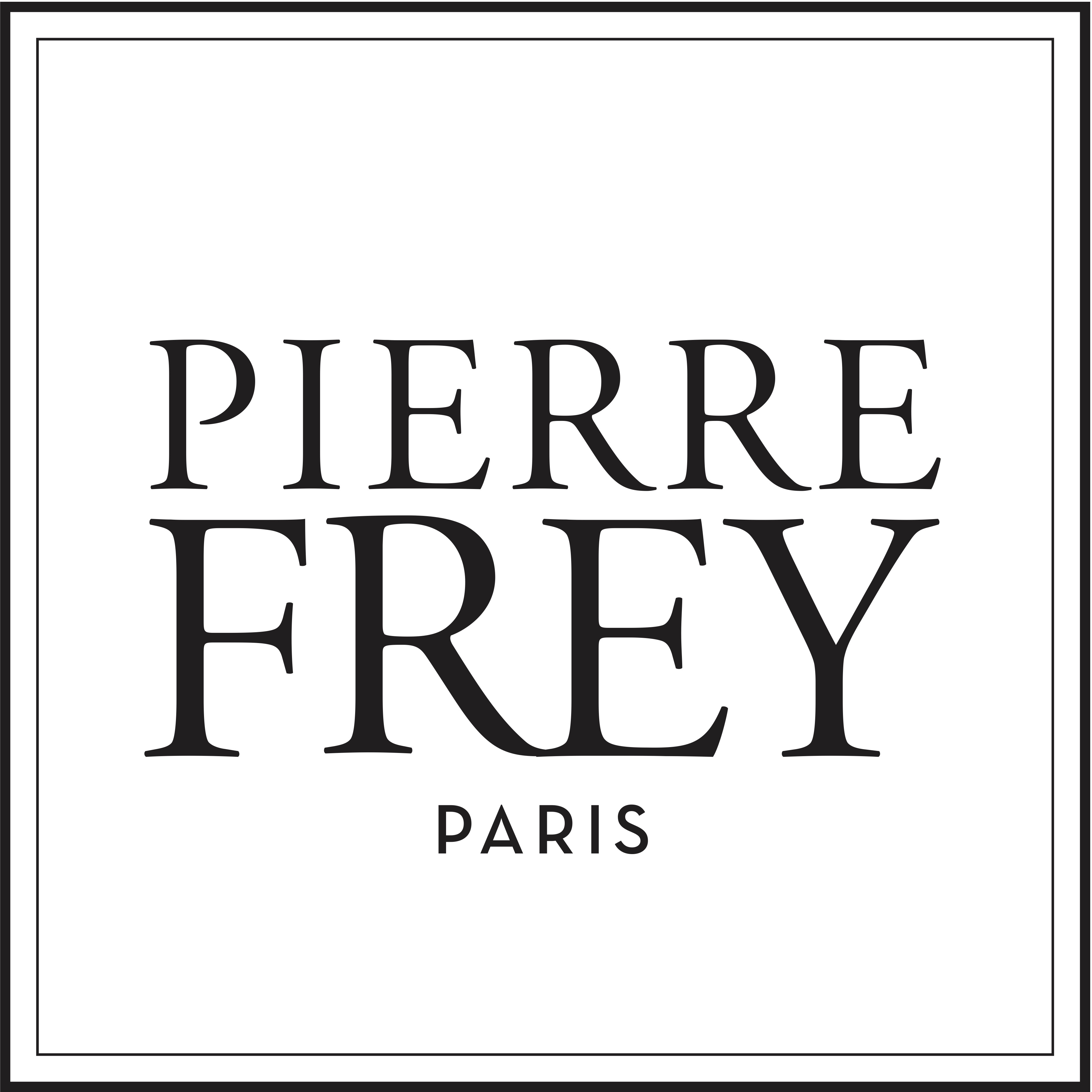 Founded in 1935, La Maison Pierre Frey creates, edits and manufactures fabrics, wallpapers, carpets and furniture in the finest French tradition.
The notion of high-quality work is not a hollow concept; rather, it is the cornerstone of this House.  Pierre Frey is inventive and deeply eclectic.  It draws inspiration from many sources, such as the art of far-away ethnic groups, the French eighteenth-century and contemporary art.
Each collection is a story, a trip that is made possible by the combined efforts of Patrick Frey and his studio as well as the designers, the master weavers, printers and embroiderers that all put their know-how at the service of a common passion.
Known and recognized as an editor, Pierre Frey is also a French manufacturer with a finely-honed expertise.  Their mill holds the prestigious French "EPV" label (Entreprise du Patrimoine Vivant, or Living Heritage Company).  This label is very selectively awarded to French firms with traditional expertise and to outstanding manufacturers.
In 2018, to follow the tradition of furniture design started by Pierre Frey's father Rene Prou, La Maison Pierre Frey acquired a 3rdgeneration furniture factory located in one of the oldest beech forests not far from Paris. This factory, which produces furniture that is 100% made in France,  mirrors the history of La Maison Pierre Frey. Through this acquisition the House is keeping its commitment to craftsmanship and is helping to safeguard the valuable know-how of furniture designers, carpenters, assemblers and upholsterers.
Pierre Frey is a member of the ComitéColbert, which gathers French luxury houses and cultural institutions that take part in promoting French art de vivre at an international level.  It is now proud to join the Design Leadership Network.
Associated members
Fiona West

President, North America at Pierre Frey

DLN Partner

North East (Inc. NY)