Peter Sallick began the Design Leadership Network 10 years ago with a vision and stalwart commitment to stimulating education and connectivity. What began as intimate regional meetings with high-level designers, architects, landscape architects and industry influencers, is now an organization of 300+ top tier design industry professionals across multiple disciplines, corporate brands and media outlets. Members are among the most highly respected individuals in their fields.
As the co-hosts of the Design Leadership Network and its premier event, the Design Leadership Summit, Peter Sallick and John Edelman have committed their professional careers and the companies they operate to the success of the design marketplace. Collectively, Peter and John represent decades of experience in aspects of the industry ranging from product design and development to media and communications to sales, marketing and operations. They have led start-ups, growing brands, large corporations, and turnarounds. Their relationships span all corners of the market.
The co-hosts, the DLN team and advisors come together through this organization to share expertise, develop new ideas, listen, and grow along with members. The DLN is eager to strengthen our community by investing in resources to support education, research, and advocacy in new and compelling venues, tools, and programs. By focusing our attention on an exclusive organization of principals of leading interior design, architecture and landscape architecture firms, along with the senior executives of related product and media companies, we can together set an example that supports positive development across all aspects of our industry.
Over the past 10 years, a special community has been forged among the Members of the Design Leadership Network. Looking ahead, we enthusiastically embrace this foundation of relationships, ideas, and experiences… and the potential for new ones in the years ahead.
Learn more about 2015/16 Membership, or apply for Membership here.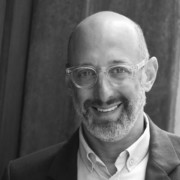 Peter Sallick
Founder & Co-Host
Managing Partner, Design Investors, LLC; CEO and Board Member, Waterworks; Founder and CEO of Dering Hall; Founder of the Design Leadership Network and Design Leadership Summit
John Edelman
Co-Host
CEO, Design Within Reach; Board Member, Waterworks; Board Member, Carlos Falchi; Board Member, DIFFA

Rebecca Birdwell
Managing Director
Managing Director, Design Leadership Network; Principal, RHBirdwell; Board Member, Sir John Soane Museum Foundation

Ron Tumpowsky
Chief Partnership Officer, Design Leadership Network

Sydney Gemes
Director of Communications, Design Leadership Network