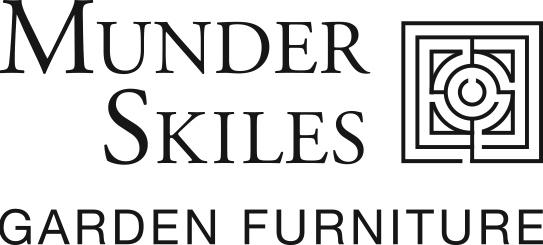 Munder-Skiles is synonymous with the finest handmade exterior furniture.
Each chair, table, bench and chaise is carefully drawn, crafted and finished with expert care and attention to detail.
For 25+ years our process of hand-building exterior furniture relies on historically researched, traditional methods along with the most advanced modern techniques. We are obsessive about the right cant and weight distribution, believing that each piece should deliver maximum comfort without cushions or, if needed, with very thin cushions.
What distinguishes Munder-Skiles within the surfeit of outdoor furniture companies is that our designs encourage an individual approach to individual sites. There is no single theme, no homogenous look that defines our furniture. From rigorously minimal terraces to lushly planted garden rooms, our range of styles accommodates the kind of combination of silhouettes, scale, and materials that is often a hallmark of memorable spaces and enduring designs.
At Munder-Skiles, you will find nothing superfluous, only honest, pure lines, superb materials and excellent craftsmanship in everything we make down to the smallest detail.
Associated members
John Danzer

Owner at Munder Skiles

DLN Partner

North East (Inc. NY)