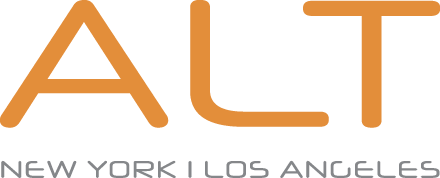 Analisse Taft-Gersten, founder of the ALT for Living Showrooms has transformed the meaning of luxury with her unique one-stop-shop lifestyle experiences.
Through her years of traveling the world, Taft-Gersten developed a deep appreciation for beautiful design and craftsmanship. When she moved to New York City from Los Angeles she immersed herself in the design world and soon realized it was her true passion in life. In 2008, when businesses were closing their doors, Analisse saw an opportunity in the market to curate something special. Contrary to the economic trends, Analisse took a bold leap and opened ALT for Living. Her vision was to offer designers and architects a special place to come and experience all that design has to offer. A showroom to get lost in and to inspire creativity.
After a decade of growth and deep relationship building, Analisse decided the ALT brand deserved a larger platform to enhance and showcase her vision. She moved her flagship to a retail level location in the heart of the Flower District in NYC and added a Parisian style Café to enhance the offering and shopping experience. Soon after opening ALT for Living, ALTBOX was born, which offers uptown clients an alternate experience to the D&D building. ALTBOX offers the curated products available at ALT for Living in a more intimate atmosphere including another European style espresso bar.
With twenty years of experience on the East Coast, Analisse has decided to come home to Los Angeles and share her inspiration and vision with her original design community. The ALT LA location is a testament to the ever-expanding ALT brand and its resonance with tastemakers in major markets. Analisse continues to collaborate with the most prestigious developers, weavers and artisans from around the world and work hand-in-hand with the most talented designers on high-end residences, hotels, yachts, and corporate projects.
Only time will tell what is next for the coveted ALT brand.
Associated members
Analisse Taft

Owner & Founder at ALT for Living

DLN Partner

North East (Inc. NY)