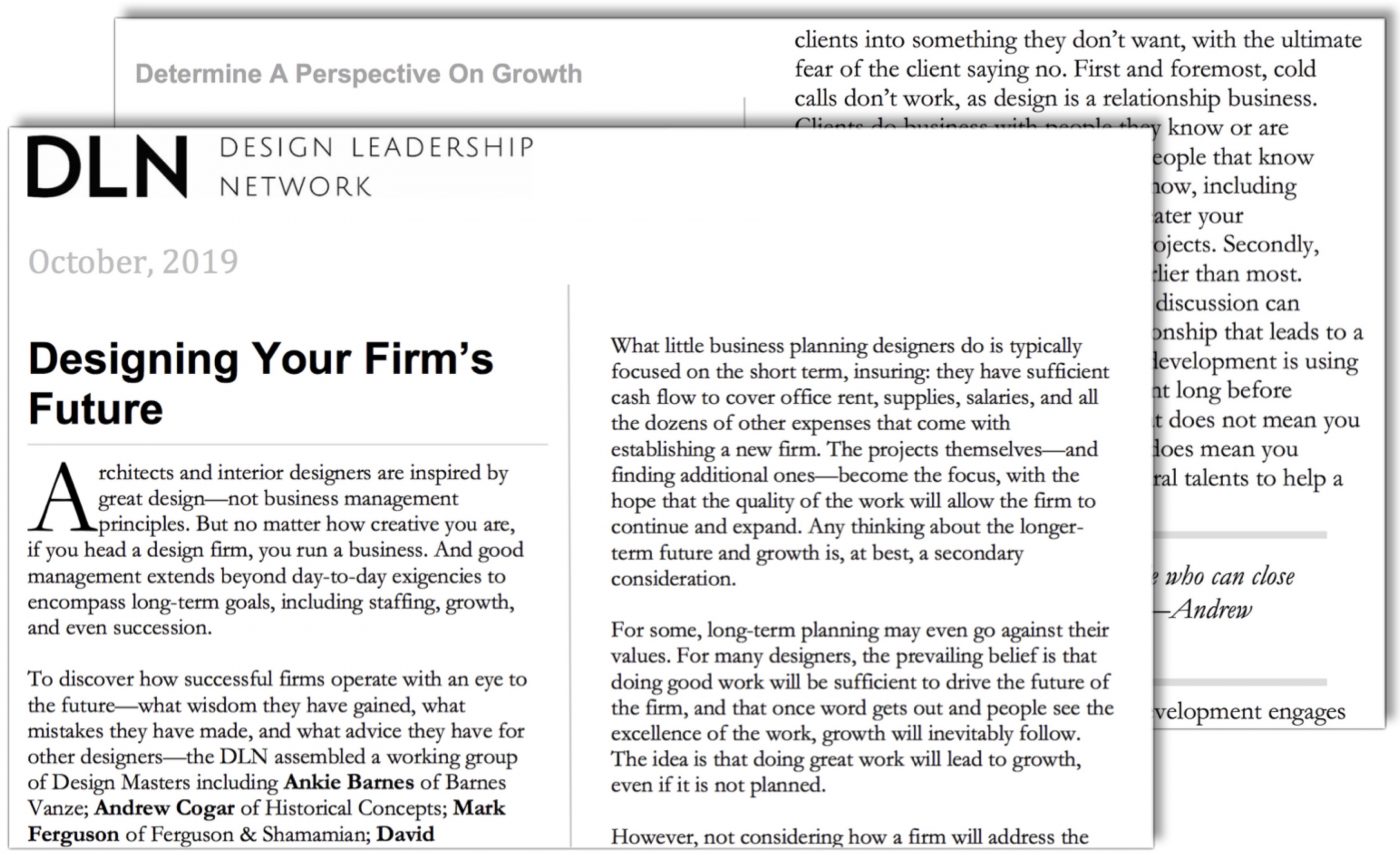 October 14, 2019
With the input of eight architects and designers at various stages of their careers, from the heads of small, growing firms to established Design Masters, the DLN has created its second White Paper, exclusively for DLN members. Don't make another hire, or create another position or partnership, until you read this paper.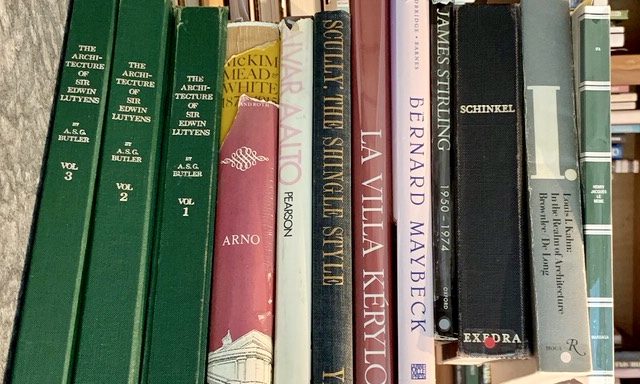 September 5, 2019
Who knows better where to look for guidance and inspiration than a Design Master? Here, 13 members of our distinguished Council share the five (okay, sometimes six) books that have most influenced their work—and, sometimes, shaped their lives.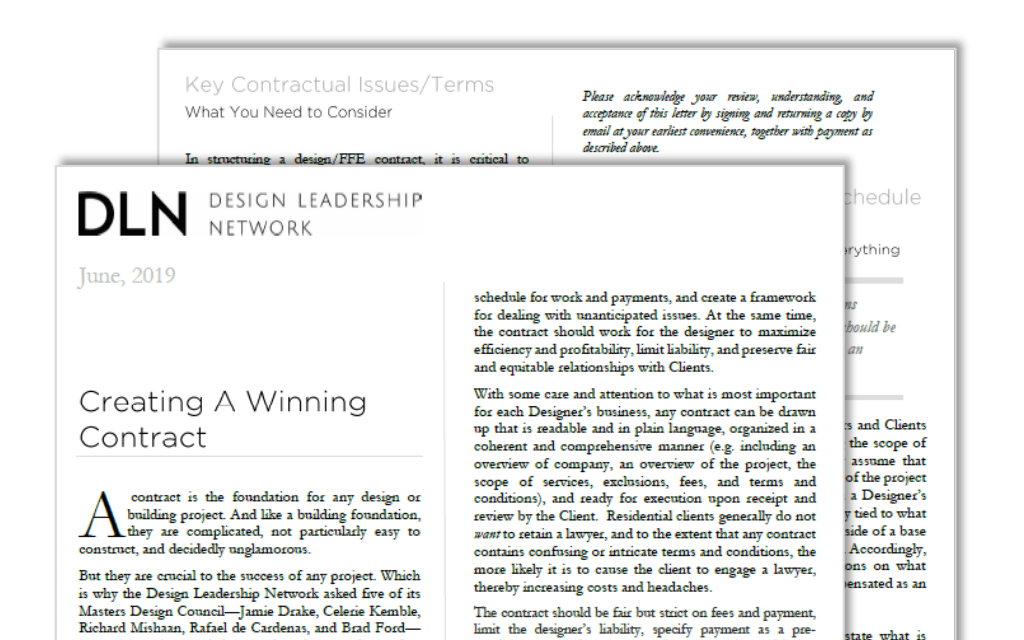 August 4, 2019
With the help of our Masters Council, The Design Leadership Network has created this White Paper, that outlines the essential terms every design contract needs to cover. Don't sign another contract without reading this first!