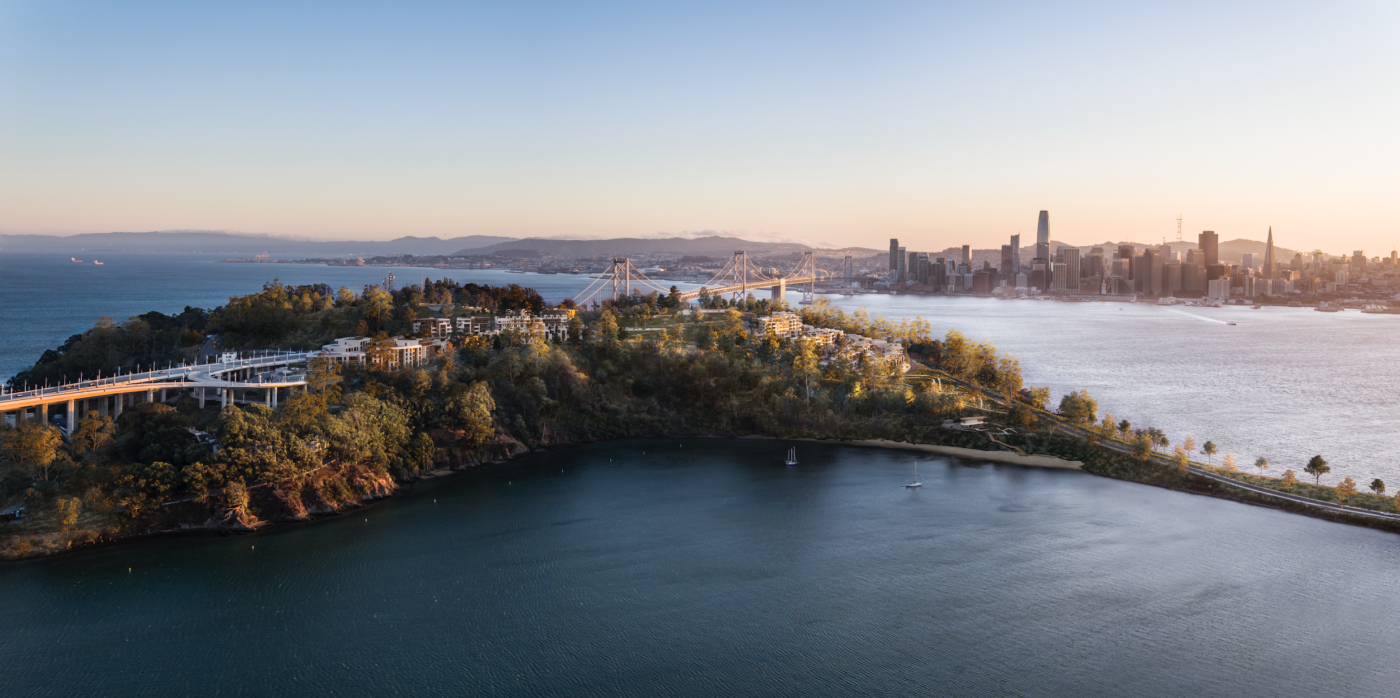 Behind The Scenes: San Francisco, Yerba Buena Island
June 15, 2021
The DLN took San Francisco area members for a behind the scenes look at a singular development on Yerba Buena Island with Hart Howerton's Tim Slattery, followed by cocktails and a chance to take in the breathtaking views.
Located in the middle of San Francisco Bay, the island is a new community that has been two decades in the making and a one of a kind landmark with unparalleled views of downtown San Francisco, the Golden Gate Bridge and the hills of Marin and Berkeley.
Designed by Hart Howerton, its 266 residences offer sweeping 360° views of San Francisco and the Bay Area, and blend with the unique topography of the island. Each offering showcases distinct design while maintaining an overarching architectural vision.