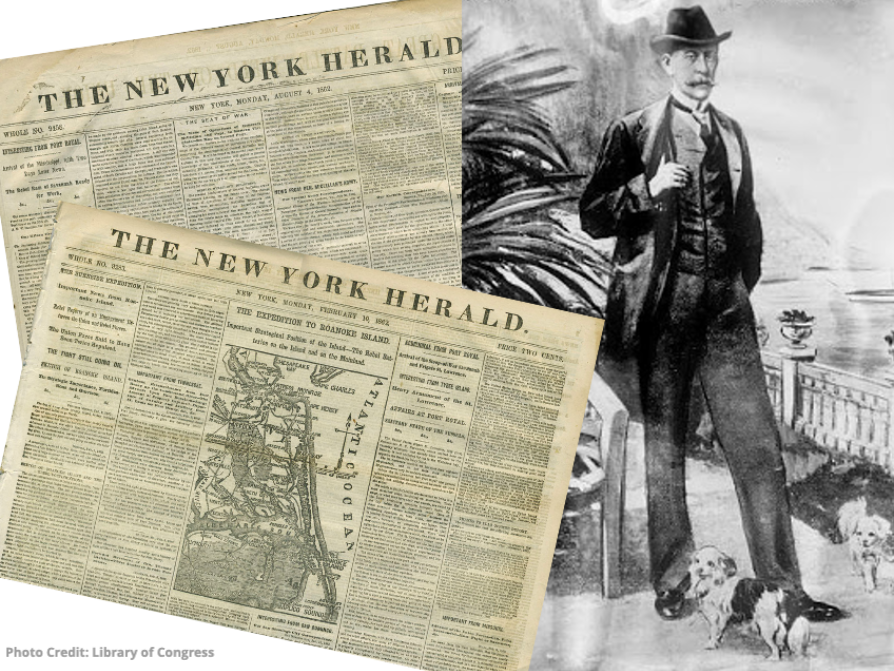 DLN Expert Access – Newspapers, Nudity and Newport: The Gilded Life of James Gordon Bennett, Jr.
June 25, 2020
Architect Thomas A. Kligerman discussed the extraordinary life of newspaper publisher James Gordon Bennett, Jr. and his role in the development of the architecture of Newport, Rhode Island. Owner of the New York Herald, the eccentric Bennett had a sharp eye for architectural talent, hiring fledgling McKim Mead & White on the cusp of their immense fame. Bennett's influence and extreme wealth helped propel the firm in shaping American architecture at the turn of the last century. His outsized personality and reach impacted many in his day; the architecture he financed continues to impact us today. In case you missed this fascinating discussion,
click here to watch.