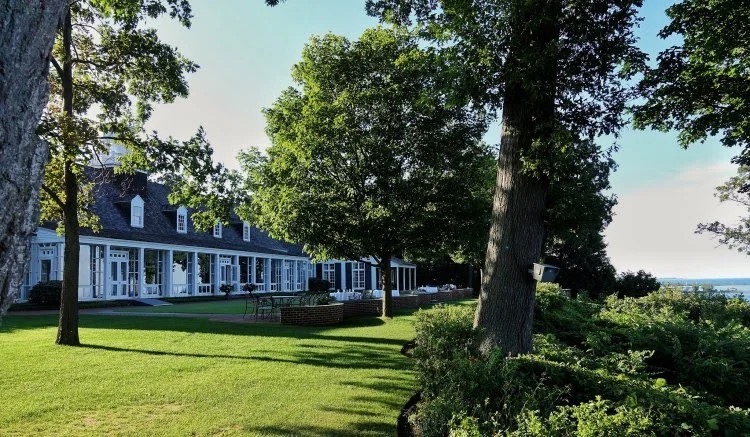 Behind The Scenes: Chicago, Crab Tree Farm & Shoreacres 
June 08, 2021
Chicago! We're coming to town… and we're going to have a behind the scenes look at The Crab Tree Farm (below), with author, Kim Coventry.
Originally a Dairy Farm, Crab Tree has been transformed by Vinci|Hamp Architects into a private museum of Arts and Crafts furniture and decorative arts. It houses a collection of Gustav Stickley furniture and features projects like a steel footbridge along a nature trail, a "three-quarter house" designed around the owner's collection of 18th century miniature furniture, and a triangular lakeside viewing pavilion.
The visit will be followed by an intimate lunch at the Shoreacres Country Club (above), designed in Early American style by architect David Adler in 1923 and later rebuilt by architect Laurence Booth who sought to retain the Tidewater Colonial character of the original building that burnt down in a 1983 fire.